Grades K–6
Bully Alert!™  is a series of two-minute stories that works in conjunction with The Beginning of a Hero™. Stories on the Bully Alert!™ CD tell of bullying situations and how they were resolved by a teacher, peer, administrator, or parent. An ongoing study by researchers at Stephen F. Austin University shows this program to be most effective in changing attitudes and behaviors among students who hear it regularly. The Bully Alert!™ program expands on material that Jim Lord presents in school assembly programs.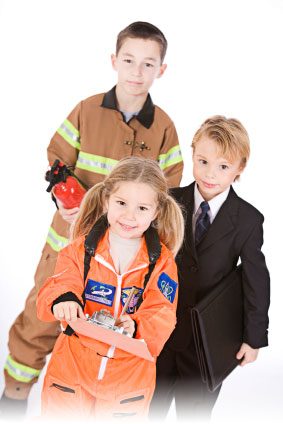 The Beginning of a Hero™ is a series of two-minute audio presentations for use on elementary school intercom systems. The program spotlights famous people of great accomplishment in helping others—the people we call "heroes!" Just as these heroes started out planting seeds of accomplishment in their childhoods, the program encourages young listeners to consider their own futures by following the examples presented in these stories.
Each segment of The Beginning of a Hero™ is:
A Lesson in History
Students learn about the heroes who have positively shaped our society and contributed greatly to the good of mankind.
A Lesson in Character
The program points out positive attitudes and personal vision demonstrated by these heroes, even during childhood.
Inspirational
Students can better identify with such adults of great accomplishment when stories are told about their childhoods.
Motivational
Students are encouraged to follow the examples of other children who grew up to be heroes!
BONUS — In schools using The Beginning of a Hero, librarians report that students are asking to check out biographies!