School Assembly Programs
Jim Lord's live presentations for elementary school students are fun, motivating, and inspiring! And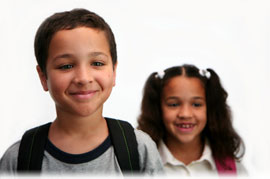 they cause even the youngest of audience members to THINK — about their relationships with others as they learn about the difference between HELPING and hurting and that the people who HELP are known as HEROES.  They also learn to visualize themselves in the future, and realize how they can even become their own heroes by preparing now to make their adult lives better!
CLICK HERE to see what School Administrators say about Jim's presentations
Also available:
Family Assembly Programs
Presentations for families are conducted in the evening to help parents understand what their children are learning in school about PERSONAL RESPONSIBILITY, POSITIVE PERSONAL VISION, about POSITIVE RELATIONSHIPS, and about how they can continue and support that teaching at home.
Presentations for Administrators and Faculty
Jim brings a new perspective to the subject of "Bully Prevention," and you'll learn how to help your students visualize their own futures. He'll give you tips to help motivate each of your students to enthusiastically begin preparing for that future!
Simply call 1-800-364-6883 for more information!